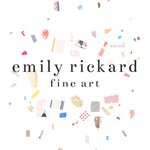 Emily Rickard
Emily Rickard studied fine art and art history at the Columbus College of Art & Design in Columbus, Ohio where she currently lives & works as an artist and designer.
Instagram @emilycrickard
All artwork ©Emily Rickard 2020 All rights reserved.
Read more
Emily Rickard's Store
Filter
You are currently on society6.com.