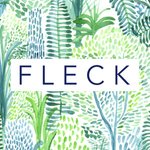 David Fleck
illustration, architecture, cities. David's architectural background creates a distinct narrative to his illustration work, often bringing together fine detail and city scenes with watercolour, texture, and playfulness. Although inspired by Scottish locations, David's collection of work strays into the imaginary and foreign, and like a city, every illustration is a playground of discovery, a world of stories waiting to be uncovered and shared. David Fleck joined Society6 on May 25, 2010
More
illustration, architecture, cities.
David's architectural background creates a distinct narrative to his illustration work, often bringing together fine detail and city scenes with watercolour, texture, and playfulness. Although inspired by Scottish locations, David's collection of work strays into the imaginary and foreign, and like a city, every illustration is a playground of discovery, a world of stories waiting to be uncovered and shared.
David Fleck joined Society6 on May 25, 2010.