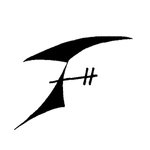 Matthew French-Holt
I'm Matthew, an artist who explores the world through my art. I live full-time in an RV and wander about the United States, arting along the way. Really, I'm just a big kid – curious and always wondering "why", seeing what's around the next corner (literally and metaphorically), playing with art supplies (and my food). My main site / blog: http://www.French-Holt.com Matthew French-Holt joined Society6 on June 14, 2017
More
I'm Matthew, an artist who explores the world through my art. I live full-time in an RV and wander about the United States, arting along the way.
Really, I'm just a big kid – curious and always wondering "why", seeing what's around the next corner (literally and metaphorically), playing with art supplies (and my food).
My main site / blog: http://www.French-Holt.com
Matthew French-Holt joined Society6 on June 14, 2017.