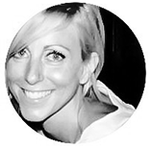 Gale Switzer
Canadian born ~ Australia based. Photography and Graphic design. Inspired by nature and have a thing for palm trees & being near the sand & sea. Design company = Voyager Design. Please follow me on Instagram & tag me if you've made a purchase ~ I'd love to see it in your home. Instagram: @voyagerdesign https://instagram.com/voyagerdesign Gale Switzer joined Society6 on May 9, 2016
More
Canadian born ~ Australia based. Photography and Graphic design. Inspired by nature and have a thing for palm trees & being near the sand & sea.
Design company = Voyager Design.
Please follow me on Instagram & tag me if you've made a purchase ~ I'd love to see it in your home.
Instagram: @voyagerdesign https://instagram.com/voyagerdesign
Gale Switzer joined Society6 on May 9, 2016.