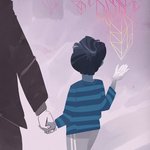 Giovanni Da Re
Giovanni Da Re is a freelance illustrator who feels comfortable in different styles and can take on a wide range of assignments including: schoolbooks, children's books, editorial, conceptual and visualising. His current work is purely digital, created only with his Mac and a graphic tablet! More info at www.giovannidare.com Giovanni Da Re joined Society6 on July 8, 2013
More
Giovanni Da Re is a freelance illustrator who feels comfortable in different styles and can take on a wide range of assignments including: schoolbooks, children's books, editorial, conceptual and visualising. His current work is purely digital, created only with his Mac and a graphic tablet!
More info at www.giovannidare.com
Giovanni Da Re joined Society6 on July 8, 2013.
Giovanni Da Re's Store
30 results
Filter