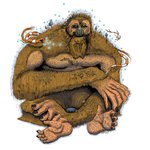 Gregery Miller
   I'm a Brooklyn based artist and comic creator. For the last 2 years I've focused most of my creative energy on my comic, The Tales of Reverie. I self-publish, print, and exhibit my comic at conventions around the U.S. In 2016, I was awarded two artist residencies that helped launch me down the path of comic creating, something I had been trying to find the time and financial flexibility to do ever since college. My first residency came from a STARS grant where I taught comics and animation to kids at Boston Public Schools. The second residency was in Mass Moca's Assets For Artist Program where I was given a private studio along with a community of international artists at the Massachusetts Museum of Contemporary Art. 
   The Tales of Reverie is a surreal fantasy epic comic series about a boy on a quest to find his missing father in the dream world. Trapped in a coma due to his chronic night terror disorder, the boy, Nous, sets out on a quest to find his father after discovering his watch in the dream world. He will come across many strange and fantastical friends and foes on his journey.
   The second volume is currently in production and a limited black and white variant edition has been released and is for sale on this website along with Volume One. Five volumes will make up the first graphic novel and the story in it's entirety will be at least five to ten graphic novels long. I am currently seeking publication for this series.
   The characters and stories from The Tales of Reverie have a lot of personal significance to me because many of them are inspired by recurring dreams and night terrors I recorded while growing up in a very remote and rural town in the mountains of Massachusetts.
   In the past I have also worked with Clambake Animation Studio, Cartoon Network's Adult Swim, Hitpoint Games, Disney, and Microsoft. I've created graphics for Urban Outfitters, DSF Clothing, and animation work for Free Speech For People. Lastly I have been commissioned to create numerous album covers for musicians and bands. 
   If you have any questions or comments, or you're interested in commissioning me, feel free to email me at gregery@gregerymiller.com and I hope you've enjoyed my work!

Read more