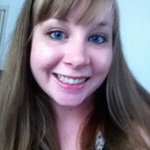 Kate Danford Designs
Art has always been a passion of mine. I love being able to communicate an idea, emotion, or message through a picture. One of my favorite things to do when I'm not working is to pour a nice glass of wine, blast some music, and just start painting on a canvas.
I am a North Carolina native. I was born and raised in High Point then spent a couple of years at Elon University where I majored in partying. My 20's were spent in Wilmington, NC where I enjoyed the coastal life. There is nothing like just heading over to the beach on a whim and relaxing for a few hours. Recently I moved to the Charlotte area. Although I am enjoying the city life, I do miss the peace of the ocean.
For more examples of my work, or to request work of your own- check out my website: www.katedanforddesigns.com or on facebook @katedanforddesigns
Read more
Kate Danford Designs's Store
Filter