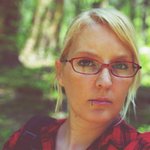 Katya laRoche Anderson
Nature Photography, Landscape Tapestries, and Adventure from Katya Laroche Anderson a full time traveler and mountain lover. I wander the forests, deserts and world in search of unique scenes that inspire and instill a feeling of Wanderlust. We currently travel full time in an RV, blowing in the wind to places near and far. We ride motorcycles far into the mountains, deep into the forests and along the salty seashore. Find me on Twitter @lostkatphoto Find me on Instagram @lostkatphoto Find me on Facebook at facebook.com/lostkatphoto and my main website at lostkat.com Thanks for visiting my Society6 shop! Katya laRoche Anderson joined Society6 on September 16, 2011
More
Nature Photography, Landscape Tapestries, and Adventure from Katya Laroche Anderson a full time traveler and mountain lover. I wander the forests, deserts and world in search of unique scenes that inspire and instill a feeling of Wanderlust. We currently travel full time in an RV, blowing in the wind to places near and far. We ride motorcycles far into the mountains, deep into the forests and along the salty seashore.
Find me on Twitter @lostkatphoto Find me on Instagram @lostkatphoto Find me on Facebook at facebook.com/lostkatphoto and my main website at lostkat.com
Thanks for visiting my Society6 shop!
Katya laRoche Anderson joined Society6 on September 16, 2011.