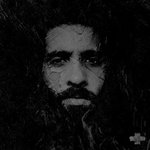 Kirenindigital
I am a digital artist striving to be the best that I can be. Constantly challenging myself with new techniques, each piece I create reflects what's inside my mind. Obsessed with lighting, I try to bring images to life with a drop of color and dark atmosphere. www.kirenindigital.com Kirenindigital joined Society6 on November 30, 2012
More
I am a digital artist striving to be the best that I can be. Constantly challenging myself with new techniques, each piece I create reflects what's inside my mind. Obsessed with lighting, I try to bring images to life with a drop of color and dark atmosphere.
www.kirenindigital.com
Kirenindigital joined Society6 on November 30, 2012.
Kirenindigital's Store
48 results
Filter