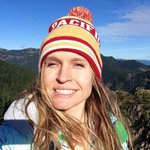 Laura Maxwell
I specialize in detailed ink drawings. I also enjoy dabbling in watercolor, colored pencils, and anything else that adds interest and color to my drawn designs. My illustrations are full of charm and child-like whimsy, probably due to the fact that I began my career as an elementary art teacher. Watching my young students create inspired me to dive into making art of my own. I am originally from Dallas, TX, but now live in Portland, OR with my husband and two dogs (and a baby boy due October 2016!). When I am not drawing or painting, you can probably find me reading a novel at a coffee shop, hiking up a mountain, or walking my dogs. http://www.laurakmaxwell.com/ https://www.facebook.com/lauramaxwellartist http://instagram.com/laurakatherin Laura Maxwell joined Society6 on July 24, 2013
More
I specialize in detailed ink drawings. I also enjoy dabbling in watercolor, colored pencils, and anything else that adds interest and color to my drawn designs. My illustrations are full of charm and child-like whimsy, probably due to the fact that I began my career as an elementary art teacher. Watching my young students create inspired me to dive into making art of my own.
I am originally from Dallas, TX, but now live in Portland, OR with my husband and two dogs (and a baby boy due October 2016!). When I am not drawing or painting, you can probably find me reading a novel at a coffee shop, hiking up a mountain, or walking my dogs.
http://www.laurakmaxwell.com/ https://www.facebook.com/lauramaxwellartist http://instagram.com/laurakatherin
Laura Maxwell joined Society6 on July 24, 2013.