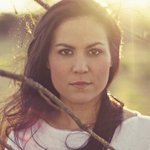 Libertad Leal Photography
My name is Libertad Leal and I am mother, wife, photographer, kick ass baker, coffee fiend, vintage lover, beauty seeker and chaser of the light. I am originally from Venezuela but have called Texas home for many years. I have loved photography for as long as I can remember but it wasn't until a few years ago that I had the courage to stop looking form the sidelines and actually pick up the camera and start shooting. I love everything about photography but my favorite thing is its ability to bring a moment of beauty, of peace, of happiness into someone's life. I love that it transcends language, nationalities, beliefs and everything in between. I love that it reminds us that there is beauty to be found everywhere we are. I love that it never stops changing and evolving and that drives me to learn more each day and to keep growing as a person and as a photographer.
I hope you find a moment of joy in my images.
www.libertadleal.com Blog: http://libertadleal.blogspot.com/ Twitter: @libertadleal
Read more
Libertad Leal Photography's Store
Filter