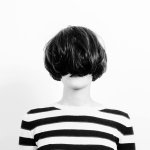 Lightmaniac!
"Photos to electrify your soul."
LIGHTMANIAC represents the work - both personal and commercial - of Sabrina Parel.
It's a common playground to explore images as medium to generate reactions and emotions, and an attempt to perpetuate her own reality.
Lightmaniac is based in Buenos Aires, Argentina and collaborates worldwide through BLACKANIMALS™ Creative Bureau.
To discuss a new project or just to say hi: hello@lightmaniac.com
Outside of Argentina? Please contact us through: sayhi@blackanimals.tv
Read more
Lightmaniac!'s Store
Filter