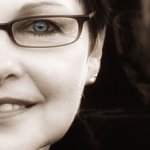 Lizzy Pe
It is most enjoyable for me, when my photos are transformed from reality into illusion and this is the reason why I prefer to be described as being a Picture Designer. The processing of pictures, or metamorphosis as you may call it, culminates in small works of art, and has become a great passion of mine.
https://www.instagram.com/lizzy_pe_/ https://www.facebook.com/pages/Lizzy-Pe-Digitale-Fotokunst/
Dear Buyers: I am honored that you have chosen one of my pieces of art, to purchase either for yourself or someone else. Your purchase is so greatly appreciated! Thank you!!!!!
Read more