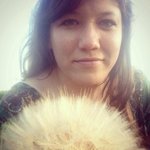 Leslie Kay Photography
Nature imagery by Leslie Kay Vincent. My first experience with photography was my senior year of high school. I took a black and white photography class where I learned the photography basics including developing film and printing in a darkroom. In college, I minored in photography expanding my knowledge and skills in film and darkroom techniques, as well as color and color transparency. I have a B.S. and M.S. in Biology, my true passion. I combine my passion for nature and photography. Most of my photos were taken during hikes or backpack trips in North Carolina. Others are from Missouri, Tennessee, South Carolina, Colorado, Hawaii, and Mexico. Did I mention I also like to travel? One of my photos was published in the Wildlife in North Carolina Magazine by placing 2nd in Wild Plants category of the 2009 Photo Competition. I also placed 2nd and received a Judges Favorite Award in competition at University of Central Missouri in 2002. My work has been exhibited at the North Carolina Museum of Natural Sciences, the Forest Discovery Center, University of Central Missouri, Cafe Blackadder, and Bubacz's Underground. Leslie Kay Photography joined Society6 on July 15, 2013
More
Nature imagery by Leslie Kay Vincent. My first experience with photography was my senior year of high school. I took a black and white photography class where I learned the photography basics including developing film and printing in a darkroom. In college, I minored in photography expanding my knowledge and skills in film and darkroom techniques, as well as color and color transparency.
I have a B.S. and M.S. in Biology, my true passion. I combine my passion for nature and photography. Most of my photos were taken during hikes or backpack trips in North Carolina. Others are from Missouri, Tennessee, South Carolina, Colorado, Hawaii, and Mexico. Did I mention I also like to travel?
One of my photos was published in the Wildlife in North Carolina Magazine by placing 2nd in Wild Plants category of the 2009 Photo Competition. I also placed 2nd and received a Judges Favorite Award in competition at University of Central Missouri in 2002. My work has been exhibited at the North Carolina Museum of Natural Sciences, the Forest Discovery Center, University of Central Missouri, Cafe Blackadder, and Bubacz's Underground.
Leslie Kay Photography joined Society6 on July 15, 2013.