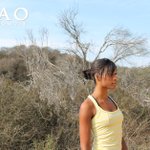 Lola O Photography
Lola's journey into the photography world began in high school where she learned to take black and white photos for a zero-period photography class, borrowing her locker-mate's camera, and process them in a dark room. She went on to earn a bachelor's degree in Visual and Performing Arts at California State University, San Macros, where she honed her various artistic skills.
Lola wouldn't pick up a camera again, however, until years later. In the interim, she worked on the other side of the camera as a print and runway model.
After getting her starter camera in 2013, a Canon t3, Lola conducted countless fashion shoots to obtain visual content for her modeling and vegan blogs. After two years of working on these exciting projects, she decided to take things to the next level.
Thus far, Lola has had the pleasure of doing various types of photo sessions including headshots, family portraits, small weddings, and almost everything in between. She has a keen eye for details and understands the importance of presentation.
From helping families cherish special moments to providing striking visuals for small businesses, she strives to deliver the best with every shoot.
Read more
Lola O Photography's Store
Filter