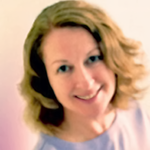 Lorrie Morrison Art
Flowers, vintage floral patterns, fine art and digital art all inspire me. Garden Glo Flower Garden Glo Flower Art is the name I use to describe my floral inspired photographic and digital art. I love to create decorative art using my own scenic landscapes and flower photos. I use original photos, vintage and vector floral patterns, and nineteenth century vintage illustration to create nostalgic designs for home décor products. As a native Californian and digital artist, I find much of my inspiration in my home state's natural scenic beauty, capturing the light and color of California's central coast and inland rolling hills in my photographs. Lorrie Morrison Art joined Society6 on April 22, 2014
More
Flowers, vintage floral patterns, fine art and digital art all inspire me. Garden Glo Flower Garden Glo Flower Art is the name I use to describe my floral inspired photographic and digital art. I love to create decorative art using my own scenic landscapes and flower photos. I use original photos, vintage and vector floral patterns, and nineteenth century vintage illustration to create nostalgic designs for home décor products.
As a native Californian and digital artist, I find much of my inspiration in my home state's natural scenic beauty, capturing the light and color of California's central coast and inland rolling hills in my photographs.
Lorrie Morrison Art joined Society6 on April 22, 2014.
Lorrie Morrison Art's Store
31 results
Filter