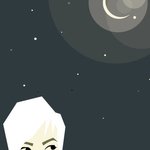 Luella Spark
LA native working on "The Dream". For any one who is curious as to what that actually is; The Dream is that goal in life, where I live (well) off of my art, I get to travel, have wonderful friendships with the movers, shakers, and dreamers of my generation, and such. I currently free lance and drink too much coffee for my own good. To me, creativity, and the appreciation of creativity, is a physical substance that is enmeshed into our souls. The ability to discover and communicate through universal forms, colors, symbols, and strokes is an unparalleled experience; and if any of my art speaks to even one person, then I am happy. For it means that I have touched the unknown substance in that persons soul, where they have found some meaning or appreciation in the work that I so humbly make for myself and all of you. cheers. Luella Spark joined Society6 on December 9, 2011
More
LA native working on "The Dream". For any one who is curious as to what that actually is; The Dream is that goal in life, where I live (well) off of my art, I get to travel, have wonderful friendships with the movers, shakers, and dreamers of my generation, and such. I currently free lance and drink too much coffee for my own good.
To me, creativity, and the appreciation of creativity, is a physical substance that is enmeshed into our souls. The ability to discover and communicate through universal forms, colors, symbols, and strokes is an unparalleled experience; and if any of my art speaks to even one person, then I am happy. For it means that I have touched the unknown substance in that persons soul, where they have found some meaning or appreciation in the work that I so humbly make for myself and all of you. cheers.
Luella Spark joined Society6 on December 9, 2011.