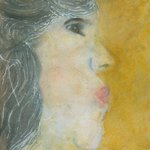 LZBTH Creative Content
Welcome to LZBTH Creative Content. The North Alabama studio of watercolorist Elizabeth Reich. In awe of nature's magic. Interpreted with colorful puddles. Painterly Watercolor art. Bringing nature's beauty & restorative gifts to your day.
Learn more at:
www.lzbthcreative.com www.facebook.com/lzbthcreative/ www.instagram.com/lzbthcreative/ www.pinterest.com/lzbthcreative/
Questions? Message her at: info@lzbthcreative.com
All paintings are copyrighted by Elizabeth Reich, founder of LZBTH Creative Content.
Read more
LZBTH Creative Content's Store
Filter