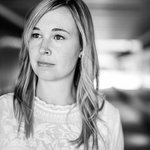 Mareike Böhmer Photography
I'm a user interface designer from Germany. A web and mobile games designer by day, my creative passions also extend to graphic design and nature photography. I have another shop on society6, which reflects my love for graphics: http://society6.com/maboe You can find my website here: www.mareikeboehmer.de Messages: mail@mareikeboehmer.de Pinterest: http://pinterest.com/maboe/ Mareike Böhmer Photography joined Society6 on July 22, 2013
More
I'm a user interface designer from Germany. A web and mobile games designer by day, my creative passions also extend to graphic design and nature photography.
I have another shop on society6, which reflects my love for graphics: http://society6.com/maboe
You can find my website here: www.mareikeboehmer.de
Messages: mail@mareikeboehmer.de
Pinterest: http://pinterest.com/maboe/
Mareike Böhmer Photography joined Society6 on July 22, 2013.