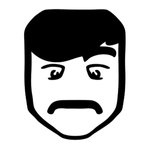 MazOneTwoOne
I'm an Illustrator extraordinaire, who loves all things hand-drawn & printed.
Inspired by nature, the surreal and the whimsical.
I'm based in South London and also online;
twitter: @mazonetwoone instagram: @mazonetwoone tumblr: https://mazonetwoone.tumblr.com
I make fine art prints, t-shirts and have now realised a childhood dream of making my own colouring book, 'Moonlit Shore'. Colour your way through this moonlit coastline and explore the wonders on shore, below & beyond;
https://www.amazon.co.uk/Moonlit-Shore/dp/1999752201
Send me you finshed creations, I would love to see the colours you've used.
Read more