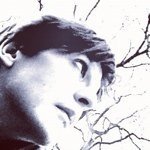 Mayday750
I am completely self-taught; I began about 5 years ago experiencing with acrylic paints and had much fun with it. Now I have learned some, still have a lot more to lean but I can see some progress. I have now opened my very own shop for original paintings at moderate pricing: www.painterest.net. Click by and have a look! Mayday750 joined Society6 on May 1, 2012
More
I am completely self-taught; I began about 5 years ago experiencing with acrylic paints and had much fun with it. Now I have learned some, still have a lot more to lean but I can see some progress.
I have now opened my very own shop for original paintings at moderate pricing: www.painterest.net.
Click by and have a look!
Mayday750 joined Society6 on May 1, 2012.