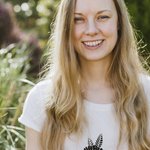 MelanieChadwick
Hi. I'm Melanie Chadwick a full time illustrator and designer living and working in Cornwall. I run my own illustration and design business where I work with individuals, small businesses and design studios on illustration, surface pattern and design projects. I believe that design should be fun, lively and enrich the lives of those around it. See more over at www.melaniechadwick.com MelanieChadwick joined Society6 on June 9, 2017
More
Hi. I'm Melanie Chadwick a full time illustrator and designer living and working in Cornwall. I run my own illustration and design business where I work with individuals, small businesses and design studios on illustration, surface pattern and design projects. I believe that design should be fun, lively and enrich the lives of those around it.
See more over at www.melaniechadwick.com
MelanieChadwick joined Society6 on June 9, 2017.