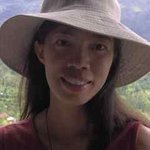 Melly Terpening
I had tried many mediums, but I fall in love with watercolor. The brushstroke, the water and the color flowing on the paper, will make an exciting paintings. I do experiment concerning color to create a real voice of my own. And my goal is how to make people love my painting and enjoy to see when the paintings were hanging on their wall.
I also love photography, so I add the photographs collections to fulfill your home decoration.
For more my paintings ( specially fine arts ), please browse more my website : http://melly-terpening.pixels.com
Follow me at :
instagram :@mellyterpening
twitter:@mellyterpening
Thank you for follow and thanks a lot for purchased my products. Please share your purchased products on Instagram, use hashtags #mellyterpening. Thank you!!!!
All images © 2009 - 2019 Melly Terpening. All rights reserved. Copying and/or distributing these images without my permission is strictly prohibited.
Read more
Prints by Melly Terpening
354 results
Filter