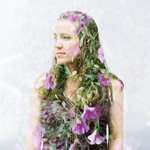 michelle mock
I am a Florida-born photographer that now calls Vienna, Austria my home. When I relocated to Vienna in 2015, I was provided with the opportunity to pursue travel and landscape photography on film. I use the medium of film, rather than digital photography for the bright, dreamy, ethereal feeling a film photo elicits from the viewer. Film, though considered antiquated by some, is still the medium of choice for photographers for its timeless quality. It makes me a better photographer because I conceptualize each image before I press my shutter. There is no going back with film, which is why it requires precision, experience, and yes, talent. With that in mind, my approach to every shot is to tell a story and I hope you enjoy the stories I tell. When I'm not photographing, I enjoy traveling to new places, searching for the perfect cafe latte, indulging my love of calligraphy, and drinking coffee with my favorite person, my hubs. michelle mock joined Society6 on February 8, 2016
More
I am a Florida-born photographer that now calls Vienna, Austria my home. When I relocated to Vienna in 2015, I was provided with the opportunity to pursue travel and landscape photography on film. I use the medium of film, rather than digital photography for the bright, dreamy, ethereal feeling a film photo elicits from the viewer. Film, though considered antiquated by some, is still the medium of choice for photographers for its timeless quality. It makes me a better photographer because I conceptualize each image before I press my shutter. There is no going back with film, which is why it requires precision, experience, and yes, talent. With that in mind, my approach to every shot is to tell a story and I hope you enjoy the stories I tell.
When I'm not photographing, I enjoy traveling to new places, searching for the perfect cafe latte, indulging my love of calligraphy, and drinking coffee with my favorite person, my hubs.
michelle mock joined Society6 on February 8, 2016.
michelle mock's Store
468 results
Filter