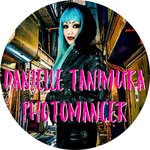 Danielle Tanimura
Born in Chicago in 1983, Danielle Musashi Tanimura is a Photomancer of Japanese and Bohemian Jewish ancestry. Her passion for history, photography and graphic design combine to create a reflection of a spiritual world at war for identity and deliverance. www.musashimixinq.com | FB / Twitter / Instagram: @MusashiMixInq Danielle Tanimura joined Society6 on October 8, 2012
More
Born in Chicago in 1983, Danielle Musashi Tanimura is a Photomancer of Japanese and Bohemian Jewish ancestry. Her passion for history, photography and graphic design combine to create a reflection of a spiritual world at war for identity and deliverance.
www.musashimixinq.com | FB / Twitter / Instagram: @MusashiMixInq
Danielle Tanimura joined Society6 on October 8, 2012.