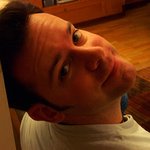 NunoPires
Hi, Welcome to my Store!! My name is Nuno Pires and I am from Portugal. I am a Teacher of Chemistry and Physics and a Tutor of Chemistry, Physics and Math who fell in love about Photography somewhere in 2004. Since then I never stopped shooting!! I never did any photography course or workshop, I just kind of self taught myself by researching, reading and practising a lot by myself.
I also love Nature and everything related to it, as so that my hobby is Bodyboard and I love being in the ocean, you can really feel in contact and being a part of Nature and how small we really are.
So naturally, I mostly photograph Nature (landscapes & waterscapes) although I also like to photograph people. I always try to transmit a feeling through my shots, the feeling that I got when I was in that place so that you also can feel the same that I felt.
As my job is quite consuming in time, I try to divide my time with my job, bodyboarding and photography.
Read more