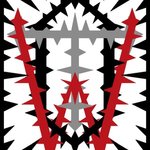 oliverwongtattoo
Oliver Wong is a Tattooist based in San Francisco. In addition he dabbles in many other forms of visual art such as pastel, watercolor, and not to be forgotten, digital. Oliver's work is heavily influenced by East Asian culture and fantasy art. Visit my official Website: http://www.oliverwongtattoo.com/ Like my FB fanpage: https://www.facebook.com/OliverWongTattoo Follow me on insta: @oliverwongtattoo oliverwongtattoo joined Society6 on May 19, 2016
More
Oliver Wong is a Tattooist based in San Francisco. In addition he dabbles in many other forms of visual art such as pastel, watercolor, and not to be forgotten, digital. Oliver's work is heavily influenced by East Asian culture and fantasy art.
Visit my official Website: http://www.oliverwongtattoo.com/ Like my FB fanpage: https://www.facebook.com/OliverWongTattoo Follow me on insta: @oliverwongtattoo
oliverwongtattoo joined Society6 on May 19, 2016.