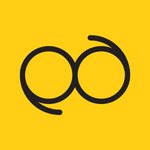 ParsaNice
Parsa Mohseni Rad is a self-taught 3D designer. I never really did believe in school or reading books to learn art. That's why I started art as a hobby in 2010, after spending a year gaining experience with 2d software and getting a basic understanding of color psychology, I got more interested in 3D art. I was fascinated by how revolutionary it is by providing the artist with a completely different viewpoint to create, and not to mention the infinite amount of freedom in designing and making impossible mixtures. After lots of practicing and learning new tricks, I finally managed to process ideas from sketches to final renders.
My everyday goal is to make impossible combinations while they're looking either delicious, ridiculous, realistic, or all three combined.
A bit of everything, meaning lighting, texturing, rendering and modeling allows me to create a render every day and makes me even more eager to even learn more.
Read more