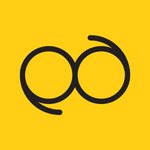 ParsaNice
Parsa Mohseni Rad is a self-taught 3D designer. I never did believe in books or schools, specially for art, therefore I started art as a hobby in 2010, after about a year that I gained experience with 2d software ( Photoshop, Illustrator, etc. ) and got the basic understanding of using colors, I got more interested in 3D art and was fascinated of how revolutionary it can be by giving the artist a complete different view of making art and the kind of freedom you have in designing and making 'realistic' and impossible mixtures. After lots of practice and tutorials, I finally managed to process ideas from sketches to final renders. My usual main goal is to make impossible combinations while looking either delicious, ridiculous, or realistic. A bit of everything meaning lighting, texturing, rendering and modelling is to make me make a render every day and more eager to learn more and be more creative. ParsaNice joined Society6 on June 25, 2016
More
Parsa Mohseni Rad is a self-taught 3D designer. I never did believe in books or schools, specially for art, therefore I started art as a hobby in 2010, after about a year that I gained experience with 2d software ( Photoshop, Illustrator, etc. ) and got the basic understanding of using colors, I got more interested in 3D art and was fascinated of how revolutionary it can be by giving the artist a complete different view of making art and the kind of freedom you have in designing and making 'realistic' and impossible mixtures. After lots of practice and tutorials, I finally managed to process ideas from sketches to final renders. My usual main goal is to make impossible combinations while looking either delicious, ridiculous, or realistic.
A bit of everything meaning lighting, texturing, rendering and modelling is to make me make a render every day and more eager to learn more and be more creative.
ParsaNice joined Society6 on June 25, 2016.