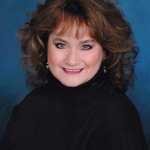 Photography by Michiale
About Michiale Schneider: Michiale Schneider earned both her bachelor's and master's degrees from The University of Toledo in Ohio. She has a distinctive eye for the world that surrounds us and captures its uniqueness in even the most ordinary. She is also a frequent contributor to USA Today. Follow her on Facebook: www.facebook.com/photographybymichiale Follow her on Twitter: https://twitter.com/MichialeS Follow her on Pinterest: www.pinterest.com/michiale Photography by Michiale joined Society6 on November 27, 2013
More
About Michiale Schneider:
Michiale Schneider earned both her bachelor's and master's degrees from The University of Toledo in Ohio. She has a distinctive eye for the world that surrounds us and captures its uniqueness in even the most ordinary. She is also a frequent contributor to USA Today.
Follow her on Facebook: www.facebook.com/photographybymichiale Follow her on Twitter: https://twitter.com/MichialeS Follow her on Pinterest: www.pinterest.com/michiale
Photography by Michiale joined Society6 on November 27, 2013.