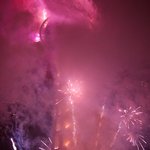 pnwbot
Everything is magic. I believe in science. Our lives are so short. Energy is everywhere. I capture what I can. The universe twinkles with stars. I love this. Did you see a photo that I took that you don't see here? Beep me and we'll get something going. pnwbot joined Society6 on February 11, 2015
More
Everything is magic. I believe in science. Our lives are so short. Energy is everywhere. I capture what I can. The universe twinkles with stars. I love this.
Did you see a photo that I took that you don't see here? Beep me and we'll get something going.
pnwbot joined Society6 on February 11, 2015.
pnwbot's Store
288 results
Filter