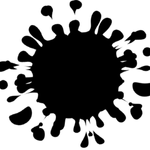 PodArtist
I will be promoting you guys on podartist.com,twitter,fb, pinterest etc. Its a site for all P O D Artists to share and promote. Please follow my board on pinterest and like+ repin your items :) >>https://www.pinterest.com/podartists/society6-podartist-community/ https://twitter.com/PodArtists http://podartist.com https://www.facebook.com/podartist Set up an account and post your own stuff :) PodArtist joined Society6 on November 28, 2014
More
I will be promoting you guys on podartist.com,twitter,fb, pinterest etc.
Its a site for all P O D Artists to share and promote.
Please follow my board on pinterest and like+ repin your items :) >>https://www.pinterest.com/podartists/society6-podartist-community/
https://twitter.com/PodArtists http://podartist.com https://www.facebook.com/podartist
Set up an account and post your own stuff :)
PodArtist joined Society6 on November 28, 2014.