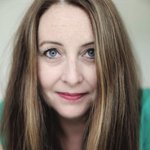 Emeline Tate
Emeline is the Artist and Designer behind the brand Project M. After attending Art School in England, she earned a degree at Fashion College. She then worked in the fashion industry in London as a "Technical Designer". Her last job in London was with the creative company Ted Baker.
While working in the fashion business Emeline continued to paint in her spare time. After only a few shows within her own home she began exhibiting at other venues across London. Places included were The Studio Lounge Bar in Waterstones book shop in Piccadilly, Hoxton Square Bar & Kitchen and the Freud Gallery on Shaftesbury Avenue.
In 2005 she became a full time artist and moved to California. The different culture, things and places she saw opened her eyes to new possibilities. These big changes in her life had an effect on her and her artwork. She is inspired by things seen in daily life and her love of colour. Emeline either makes stencils by hand or paints in blocks of colours when creating her art. Her designs start out as paintings which are then developed into a print design.
Emeline has been exhibiting for over ten years in the UK, the USA and Canada. She has undertaken a range of commissions for private homes and corporate clients. Her paintings have been published and sold worldwide. You can also find her designs licensed on many different products including home wear, tech accessories, fashion and wallpaper.
http://www.projectmgallery.com
http://facebook.com/projectmgallery http://spoonflower.com/profiles/projectm http://wanelo.com/projectm http://projectmgallery.tumblr.com/ http://www.instagram.com/projectmgallery/ http://www.pinterest.com/projectmgallery http://twitter.com/projectmgallery
http://www.emelinetate.com
Interview - http://sell-art.artistic-license.org/interview-project-m/
Interview for Arts Case - https://www.artscase.com/blog/artscase-talk/artscase-talk-project-m/
Interview for Suzz in Colour - https://suzzincolour.wordpress.com/2016/12/20/artist-profile-project-m/
Interview for Kess Inhouse - http://www.kessinhouseblog.com/artist-spotlight-project-m/
***Promo link for discounts - http://society6.com/projectm?promo=X3VK87GXCJDT
Read more
Emeline Tate's Store
1000+ results
Filter