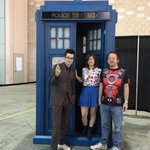 Rachel Hoffman
I am a 2013 graduate of Pennsylvania College of Art & Design with a Bachelor Degree in Fine Arts. Scifi and fantasy nerd, I am attracted to surrealism and scientific illustrations. https://www.facebook.com/RachelElizabethFineArt https://www.instagram.com/ralizhoffman/ http://www.redbubble.com/people/raliz I believe that part of being a great artist is helping a fellow artist, I will be more than willing to follow/promote back. Rachel Hoffman joined Society6 on August 19, 2013
More
I am a 2013 graduate of Pennsylvania College of Art & Design with a Bachelor Degree in Fine Arts. Scifi and fantasy nerd, I am attracted to surrealism and scientific illustrations.
https://www.facebook.com/RachelElizabethFineArt
https://www.instagram.com/ralizhoffman/
http://www.redbubble.com/people/raliz
I believe that part of being a great artist is helping a fellow artist, I will be more than willing to follow/promote back.
Rachel Hoffman joined Society6 on August 19, 2013.