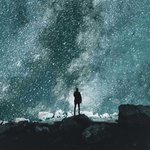 Michael Schauer
Hi, I am Michael and this is my site on Society6.
contact me via: michael@michaelschauer.com
I am a fine art photographer with focus on minimalist and moody landscapes. My images are taken on my various travels to mostly remote regions of the planet. This gallery features works from Iceland, Greenland, Norway but also from my home country Germany and the Alps, especially the Italian Dolomites Mountains.
MICHAELSCHAUER.COM
Read more
Michael Schauer's Store
Filter