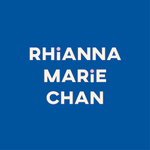 Rhianna Marie Chan
I'm an illustrator and graphic designer based in Texas. My work aims to empower marginalized people and encourage kindness. I keep things bright, colorful, and, most of all, fun. After all - life's short. You should buy something fun.
Read more
Rhianna Marie Chan's Store
Filter
You are currently on society6.com.