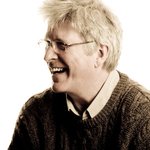 Richard Sunderland Art
I am obsessed about "looking". I paint in any medium but prefer oils and watercolours, dabble in print-making and wax resist, love to draw. Structure, Tone, Light & Shadow basically rule, they motivate and guide how I look.
Italy has been a growing passion over the last four years, and is probably dominating my work. The art and history inspires and through constantly using my sketchbooks I collect visual resources that I try and translate into my pieces of work. These influences have begun to feature more in my work, but they will not detract from my love of the landscape and my projects on Dartmoor and Cornwall. Please enjoy.
Read more
Richard Sunderland Art's Store
Filter