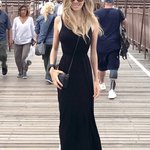 Sandra Ink
Hello everyone! :) All of my drawings and paintings are made using watercolors, varnishes, bic pens and ink. You can see more of my artworks here: ☆ Instagram: https://instagram.com/sandraink\_ ☆Deviantart: http://sandraink.deviantart.com ☆Tumblr: http://sandraink.tumblr.com Thank you all for your support, I really appreciate how kind you have been to me in this site! It has been a wonderful experience. Sandra Ink joined Society6 on November 3, 2013
More
Hello everyone! :)
All of my drawings and paintings are made using watercolors, varnishes, bic pens and ink.
You can see more of my artworks here:
☆ Instagram: https://instagram.com/sandraink_
☆Deviantart: http://sandraink.deviantart.com
☆Tumblr: http://sandraink.tumblr.com
Thank you all for your support, I really appreciate how kind you have been to me in this site! It has been a wonderful experience.
Sandra Ink joined Society6 on November 3, 2013.