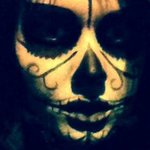 SaraCasen
Video game creator, nature lover and creativity pusher. Born in Finland, currently living in South of Sweden. I make art using a lot of mediums, but usually Photoshop and ordinary pen and pencil are my favorites! Follow my art on my blog www.saracasen.com or hit me up on contact@saracasen.com if you have any questions or feedback! SaraCasen joined Society6 on August 6, 2013
More
Video game creator, nature lover and creativity pusher. Born in Finland, currently living in South of Sweden. I make art using a lot of mediums, but usually Photoshop and ordinary pen and pencil are my favorites!
Follow my art on my blog www.saracasen.com or hit me up on contact@saracasen.com if you have any questions or feedback!
SaraCasen joined Society6 on August 6, 2013.