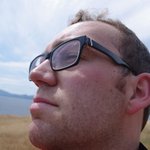 ScottyGin
Canadian born in the prairies. Found my way out west to Vancouver Island. The island is were I live now, and I will never leave. Computers are my day job, photography and painting are hobbies. All inspiration comes from the west coast, jazz, and for some reason dark Spanish themes. I am also color blind (red green). Weird? ScottyGin joined Society6 on September 7, 2014
More
Canadian born in the prairies. Found my way out west to Vancouver Island. The island is were I live now, and I will never leave.
Computers are my day job, photography and painting are hobbies. All inspiration comes from the west coast, jazz, and for some reason dark Spanish themes.
I am also color blind (red green). Weird?
ScottyGin joined Society6 on September 7, 2014.
ScottyGin's Store
33 results
Filter