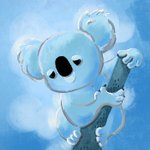 Steph Dillon
Steph Dillon is an illustrator from Huntington Beach, California specializing in colorful illustrations and watercolor paintings inspired by nature and everyday things. She can often be found working in a sketchbook, thinking up a new project, or daydreaming about her next road trip. Website: www.sdillondesign.com Instagram: www.instagram.com/steph.dillon Check out my coloring books now available on Blurb: http://www.blurb.com/user/StephDillon Steph Dillon joined Society6 on July 10, 2012
More
Steph Dillon is an illustrator from Huntington Beach, California specializing in colorful illustrations and watercolor paintings inspired by nature and everyday things. She can often be found working in a sketchbook, thinking up a new project, or daydreaming about her next road trip.
Website: www.sdillondesign.com Instagram: www.instagram.com/steph.dillon
Check out my coloring books now available on Blurb: http://www.blurb.com/user/StephDillon
Steph Dillon joined Society6 on July 10, 2012.