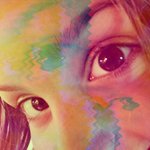 The Hoot Bee
The Hoot Bee is currently 10 years old and has been requesting her own website to showcase her art. After much consideration, I have created this page for her to upload to. Hopefully you enjoy her creations as much as I do. Thank you for visiting. The Hoot Bee joined Society6 on March 25, 2014
More
The Hoot Bee is currently 10 years old and has been requesting her own website to showcase her art. After much consideration, I have created this page for her to upload to. Hopefully you enjoy her creations as much as I do.
Thank you for visiting.
The Hoot Bee joined Society6 on March 25, 2014.
The Hoot Bee's Store
22 results
Filter