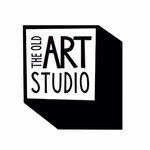 The Old Art Studio
The Old Art Studio designs unique and original artwork and illustrations, available for purchase on a variety of products from art prints & homewares to apparel & lifestyle accessories. Brighten your home with an original design or discover the perfect gift idea. Website: https://www.theoldartstudio.com Instagram: @theoldartstudio https://www.instagram.com/theoldartstudio/ The Old Art Studio joined Society6 on March 27, 2015
More
The Old Art Studio designs unique and original artwork and illustrations, available for purchase on a variety of products from art prints & homewares to apparel & lifestyle accessories.
Brighten your home with an original design or discover the perfect gift idea.
Website: https://www.theoldartstudio.com
Instagram: @theoldartstudio https://www.instagram.com/theoldartstudio/
The Old Art Studio joined Society6 on March 27, 2015.