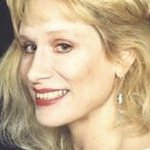 Vicky Brago-Mitchell®
Digital artist. Fractals, low poly, reproductions of public domain art. If you would like an image on a product to be larger or smaller, or cropped a different way, contact me: bragova@gmail.com
After reading a few comments from buyers I decided to add a note about the products. They are all printed with designs--not embroidered, woven, knitted or painted. If you're unclear about what that means please read the technical description of the product you're considering carefully.
Remember that handwoven rugs are never perfectly symmetrical.
If you have suggestions about products—please remember that I only make images and upload them; Society6 makes the products and ships them to you.
Read more