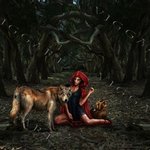 Viggart
Virginia Palomeque was born in Buenos Aires (Argentina) on 17th January 1961. She has been painting and drawing since a very young age, attending various workshops and art schools. Later, she gained a place at the prestigious Manuel Belgrano National College of Fine Arts from which she graduated in 1989.
Her work has been influenced by Expressionism and Realism, but it is the imprint of her own personality that makes it remarkable. The intensity of her painting and the singularity of her themes, developed through the bold use of colour in its purest expression, capture the imagination and enthrall spectators at all her shows.
She has been exhibiting her work since 1990, has participated in many National, Provincial and Municipal art shows and has been awarded numerous prizes and honours.
She currently works in digital painting, illustration and matte paintings
http://virginiapalomeque.blogspot.com
Read more