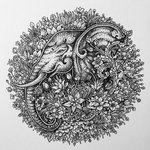 visothkakvei
Hello, I am Visothkakvei. I am just an artist who so in love with intricate and detailed drawing. Nature, floral, wildlife and everyday stuff have been a really great inspiration. Thanks for all your supports.
Read more
visothkakvei's Store
94 results
Filter
Visa, Mastercard, PayPal, American Express, Discover
You are currently on society6.com.