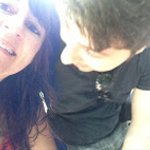 WB Designs
Love photographing nature. Please share my art with a new curator program and earn money by sharing the curator link with friends and followers. Simply go to my art pages, click on get curator link and copy and paste on your blog, facebook, twitter, or other social media site. Earn money by sharing my art and I'll do the same for you! Interested in a website? Contact me for more information. info@wendybcreative.com. Visit my website at http://wendybcreative.com/ WB Designs joined Society6 on April 14, 2012
More
Love photographing nature. Please share my art with a new curator program and earn money by sharing the curator link with friends and followers. Simply go to my art pages, click on get curator link and copy and paste on your blog, facebook, twitter, or other social media site. Earn money by sharing my art and I'll do the same for you! Interested in a website? Contact me for more information.
info@wendybcreative.com. Visit my website at http://wendybcreative.com/
WB Designs joined Society6 on April 14, 2012.