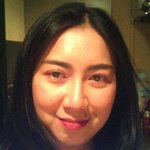 Yazmin Basa
'Be weird. Be random. Be who you are. Because you never know who would love the person you hide.'
Yazmin: Lover. Fighter. Painter. Warrior princess. Gets lost in music and drowns in tea. Media-savvy, soul-savvy, lover of rituals, poetry and art.
Poetry has been my tiny serotonin snacks and visual art has always been my soul food. I like melding both in order to create a world where I can battle my demons, slay my dragons, fall in love with some of my ghosts and accept myself as I am. No editing. No compromises.
Witchery and Thievery is a world that I weaved where I can string words that are almost like sound meditation and then bring life to images I can only imagine if I wanted to create an imaginary universe - that other world that is full of adventures, never sparing one emotion from the horrific, from the dark longing, from the broken-heart, never protective or vain, and all which make us ever human and all that keep the world humming from day to night.
And who could ever resist the temptation of midnight?
Read more
Yazmin Basa's Store
Filter