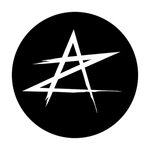 5wingerone
Dear Customer, My name is Arnold Réthy and I'm a young Hungarian artist. I'd like to thank you for supporting me and my family with your purchases! I'd really love to hear from you and how did you like my artwork. Please send pictures and feedback to: rethyarnold@gmail.com Feel free to visit my website at: https://www.arnoldrethy.com You are also welcome on my facebook page: https://www.facebook.com/5wingerone And of course you can find me on Instagram: https://www.instagram.com/5wingerone Yours sincerely, Arnold Réthy 5wingerone joined Society6 on February 19, 2014
More
Dear Customer,
My name is Arnold Réthy and I'm a young Hungarian artist. I'd like to thank you for supporting me and my family with your purchases! I'd really love to hear from you and how did you like my artwork. Please send pictures and feedback to: rethyarnold@gmail.com
Feel free to visit my website at:
https://www.arnoldrethy.com
You are also welcome on my facebook page:
https://www.facebook.com/5wingerone
And of course you can find me on Instagram:
https://www.instagram.com/5wingerone
Yours sincerely, Arnold Réthy
5wingerone joined Society6 on February 19, 2014.