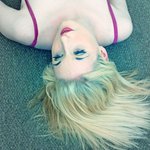 Annaleigh Louise
Hello, im Annaleigh, i am a artist/designer from the UK. I enjoy painting but my favorite medium at the moment to work in is stitch. I also make and sell Jewellery, as well as clothes in my spare time.
Read more
Annaleigh Louise's Store
Filter
You are currently on society6.com.