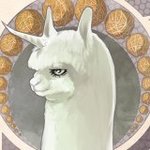 Artistic Oddities
Born in Abilene, raised in Colorado, and fermented in central Texas. I work mainly in digital art, rarely straying from Adobe Photoshop. I build paintings from the ground up using the same techniques a traditional painter might use. For more information, check out my facebook ( http://www.facebook.com/ArtisticOddities ) deviantART ( http://shakusaurus.deviantart.com/ ), and tumblr ( http://shakusaurus.tumblr.com/ ). Feel free to contact me if you have any questions! Artistic Oddities joined Society6 on February 15, 2013
More
Born in Abilene, raised in Colorado, and fermented in central Texas.
I work mainly in digital art, rarely straying from Adobe Photoshop. I build paintings from the ground up using the same techniques a traditional painter might use. For more information, check out my facebook ( http://www.facebook.com/ArtisticOddities ) deviantART ( http://shakusaurus.deviantart.com/ ), and tumblr ( http://shakusaurus.tumblr.com/ ).
Feel free to contact me if you have any questions!
Artistic Oddities joined Society6 on February 15, 2013.